Don't count down your days;
Make them count.
Keep track of days you've spent in Canada and your province. Learn about eligibilities, don't miss deadlines.
Enjoy your stay.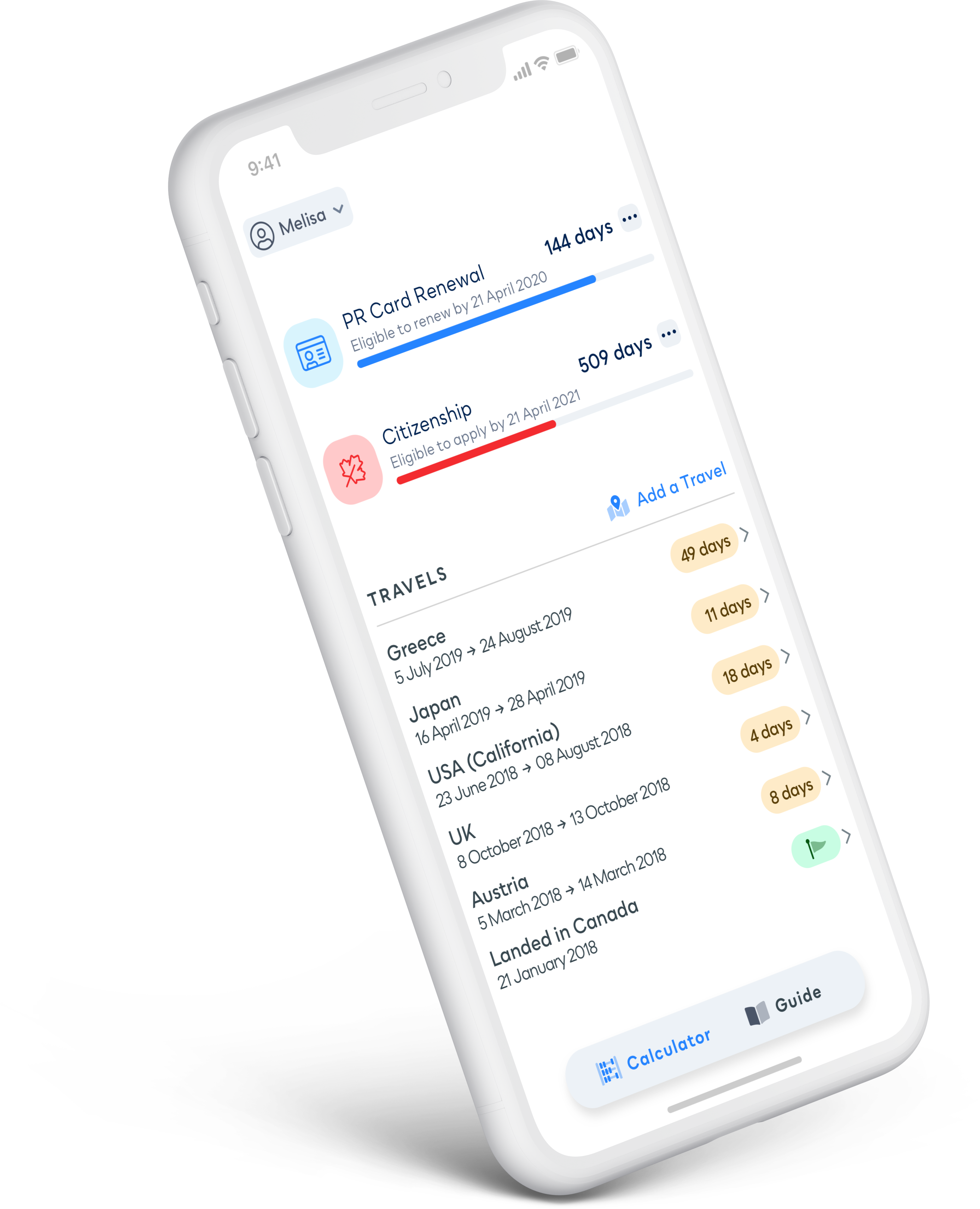 Log travels, get directions.
Keep a tidy list of where you've been. Get number of days you have before you're eligible for benefits.
Learn & experience.
Get tips and tricks to ease your settlement and navigate your new life. Learn about the city and the culture.
Minimally private.
No personally-identifiable data required to use the application. Also, no ads.
Sign-up for the beta
Get notified of launch date and updates, and be one of the first to try the app.